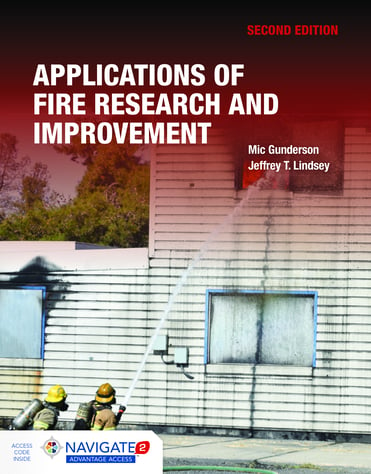 The Second Edition of Applications of Fire Research and Improvement will be available soon! Check out an exclusive sneak peek.


Look inside the Second Edition today:


Tell Me More!

Applications of Fire Research and Improvement, Second Edition, presents the basic principles of research and the improvement methodologies used to analyze the research on fire-related processes. Written to the course outline and objectives from the Fire and Emergency Services Higher Education (FESHE) Bachelor Core curriculum for Applications of Fire Research (C0260), authors Michael Gunderson and Jeffrey Lindsey blend both academic information for the student and real world applications for the practicing fire professional.

The Second Edition features:
A comprehensive and clear approach to fire research and fire process improvement based on the application of the scientific method, accessible to all fire service personnel interested in the latest and most cutting edge research and improvement methods in their field.

Engaging case studies provide students the opportunity to apply the knowledge presented.

The end-of-chapter Wrap-Up section reinforces learning and retention through the critical-thinking Review Questions.
Get Started
To learn more about this dynamic resource or to order your copy, visit go.psglearning.com/afri2e.

Questions? Please contact your dedicated Public Safety Specialist today.