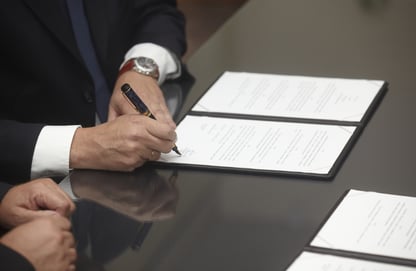 Last week, Massachusetts Governor Charlie Baker joined emergency service providers and elected officials for a ceremonial bill signing for S.2633, An Act relative to critical incident intervention by emergency service providers. In short, this important bill ensures that first responders have confidential access to mental health services after witnessing a traumatic event.


The new law will ensure EMS, fire, and law enforcement officers are able to confide in their peers about their experiences without fear of the conversation being used against them in employment decisions or subsequent court proceedings.


Statistics show that 30% of emergency responders experience challenges related to a tough call.


Effects from these calls may include nightmares, emotional numbness, anger, and feeling on edge. Because teams who feel fully supported by their peers are better positioned to serve their communities, first responders need to be able to recognize when coworkers are going through a tough time and understand the strategies that can help them.


First Responder Support & Resilience is a new online course that helps build stress recognition and communication skills, and will soon be available to the emergency services community. This online course will help emergency services professionals to better support their coworkers who are in need, help their team members to problem-solve, and if necessary, connect them to additional help. This certificate course may be purchased individually for $47.95, or access to First Responder Support & Resilience may be bundled with any Fire or EMS Navigate package for just $10 beginning next month.

Check out an introduction to the course today:




Questions? Please contact your dedicated Public Safety Specialist today.