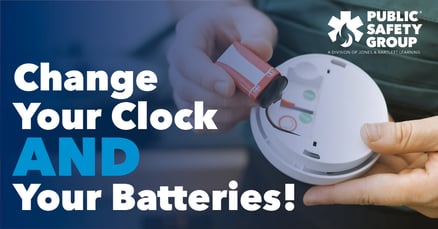 For many of us, it's that time of year again!

On November 3, 2019 at 1:59 AM, most of North America will be switching the clocks back as Daylight Saving Time (DST) comes to an end. In addition to changing your clocks, we'd like to remind you of a few other important safety checks you can perform around the house.
Test, Install, or Replace Smoke and Carbon Monoxide Alarms
While you go around the house adjusting the clocks, it's a great idea to take the time to also check up on your smoke and carbon monoxide alarms to replace their batteries.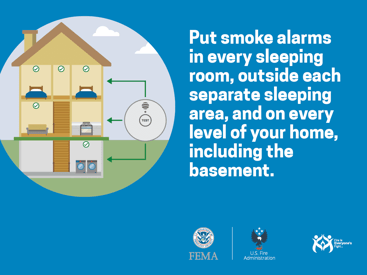 Make sure to place a smoke alarm in every bedroom or sleeping area, and on every level of a dwelling.
Use interconnected smoke alarms in larger living spaces to ensure that when one goes off, the others do too.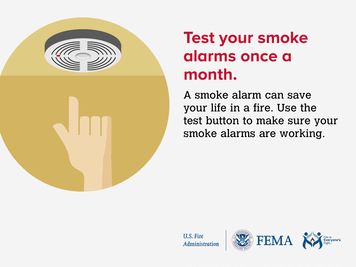 Press the test button on your smoke and carbon monoxide alarms once a month to make sure your alarms are working properly.
Always replace smoke and carbon monoxide alarms every 10 years to avoid malfunctions in older technology.
As always, remember to get outside and stay outside when a smoke or carbon monoxide alarm goes off in your home. Your safety surviving a fire in your home doubles with a working alarm, so don't forget to test and replace alarms accordingly!
Be Prepared and Stay Safe
This is also a great time of year to review emergency preparedness plans and replenish first aid kits!

Make sure you have a plan, a route for escape, and a safe meeting place outside in case of fire or emergency in your home. Review the plan with everyone in your household, especially children, family members with special needs, and older adults who may need assistance getting out of the house. Post the plan in a place for everyone to see.

Is your first aid kit prepared? Here are some recommended items to keep stocked:
First aid manual

Bandages of varying sizes

Gauze pads

Antiseptic (hydrogen peroxide/rubbing alcohol)

Antibiotic ointment

Allergy medication

Pain relievers

Saline drops

Cotton swabs

Thermometer

Latex gloves

Elastic bandages

Scissors and tweezers

Flashlight

Extra batteries
Don't forget to consider any unique items that you and your household may need (medications, pet supplies, etc.). Learn more about building a complete emergency kit here.

As we fall back an hour this weekend, we're reminded that the days are getting shorter, and winter is getting closer. From heaters to stoves to fireplaces, let's remember to stay prepared this upcoming season— not only in keeping our homes warm, but safe.
Source: