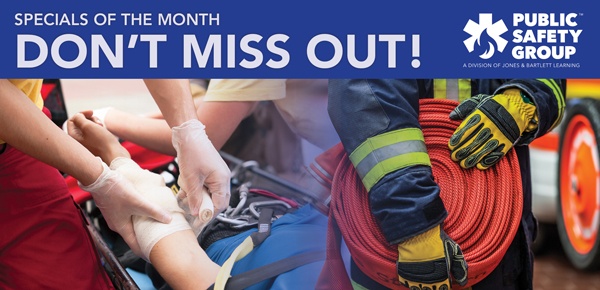 Everyone loves a good deal! So, we've rounded up the best offers on our EMS and Fire resources for the month of October.


30% Off: Fire Service Ethics

Pre-order and save on this exciting new resource!

(Available November 14, 2018)


25% Off: All Hazards Disaster Response

Save on this NAEMT course in honor of International Day for Disaster Reduction (October 13, 2018)




35% Off: Bloodborne and Airborne Pathogens, Seventh Edition

Save on this training resource in honor of Infection Prevention Week (October 14-20, 2018)



*Coupon Code: BAPOCT18

*Discount taken off suggested list prices. Not applicable on prior purchases and cannot be combined with any other offer. Offers valid through 10/31/2018.