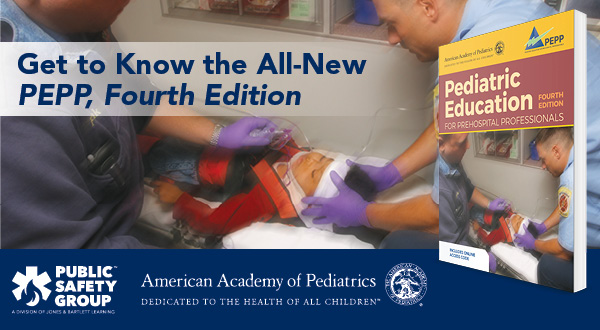 The all-new Pediatric Education for Prehospital Professionals, Fourth Edition is available now! Learn more about this exciting new edition by watching a presentation led by co-editors Dr. Susan Fuchs and Dr. Mike McEvoy.
The presentation provides:
History of the PEPP program

Updates to the PEPP, Fourth Edition textbook

Course format updates

Sample course schedules


To learn more about this dynamic resource or to order your copy of the Fourth Edition textbook, please visit http://go.psglearning.com/PEPP4E.

Questions? Please contact your dedicated Public Safety Specialist today.