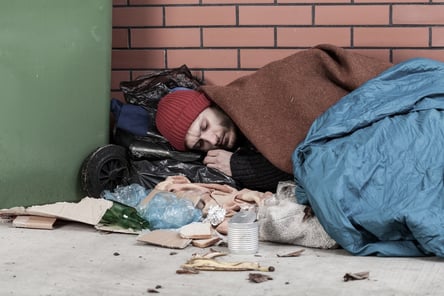 Did you know?
According to The Business Case for Ending Homelessness: Having a Home Improves Health, Reduces Healthcare Utilization and Costs:
Almost 33% of all visits to the emergency department are made by chronically homeless people.

Homeless people visit the emergency department an average of 5 times annually, and the most frequent users visit them weekly. Each visit costs an average of $3,700, amounting to $18,500 spent annually for the average user and up to $44,400 for the most frequent users.
As many as 80% of emergency department visits made by people struggling with homelessness are for illnesses that could have been addressed through preventive care.
Community paramedicine programs can help provide a solution that significantly improves the lives of the homeless population while also lowering healthcare costs and lessening the burden on our emergency medical response teams and emergency departments.
Dr. Mike Wilcox, one of the lead editors of our new Community Health Paramedicine textbook, recently spoke about "Community Paramedicine Helping the Homeless":
Learn more about our Community Health Paramedicine textbook and receive a free course planning and preparation document!