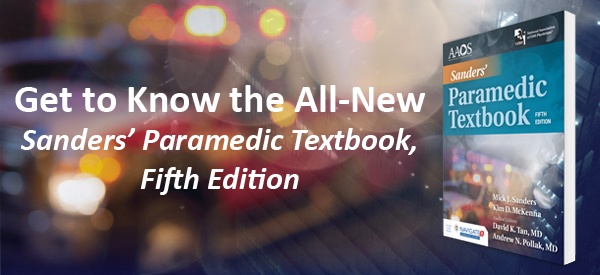 The all-new Sanders' Paramedic Textbook, Fifth Edition will be available on August 27, 2018! In anticipation of the arrival of this exciting new edition, we will be hosting a free webinar led by authors Mick J. Sanders and Kim D. McKenna on Wednesday, August 8, 2018 at 3:00 PM (EDT).


Published in conjunction with the American Academy of Orthopaedic Surgeons (AAOS) and the National Association of EMS Physicians (NAEMSP), the Fifth Edition offers material that aligns with the most current guidelines, standards, and medical research in the field of EMS.

The webinar will provide an overview of the new edition and cover specific content updates, as well as exciting new enhancements in the instructor and student resources.



Questions? Please contact your dedicated Public Safety Specialist.